At a packed meeting last night to continue building our General Election campaign, Matthew Theobald was clear on our determination to win the seat, so we can build a brighter future for the people of Crewe and Nantwich.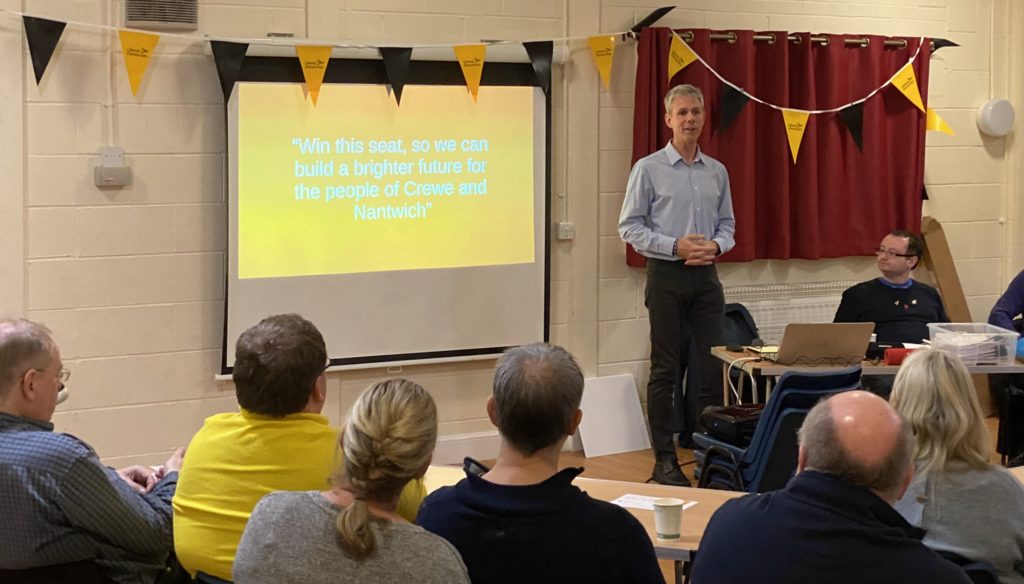 The evening included some fantastic discussion about the ways we will work to address the issues that are hurting people in Crewe and Nantwich.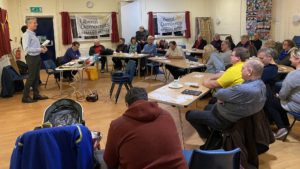 The campaign event saw an impressive turnout, with an energetic atmosphere for the wide ranging conversations.
A big thank you to everyone that came, and to the #LibDemBakers for the excellent cakes, freshly brewed teas & coffees.
Speaking after the event, Matthew's thoughts turned to the people of Crewe and Nantwich
Perhaps you feel like Labour and Conservatives let you down.

Other people locally felt like their parties, Labour and Conservatives, let them down. 

They've found a new home with the LibDems

They've made what they believe is the right choice for Crewe and Nantwich